10 Mar

The Chanel Gabrielle Bag

Finally it is here! The new It-bag by Chanel. And this beautiful creature is called the 'Gabrielle'. The 2.55 bag remains a classic (more about that bag here) and the Boy Bag that was released in 2011 is the other most important iconic bag. An ode to the lady who all started this this fashion label. This bag has been designed with the young Gabrielle Chanel in mind (before she became Coco) and will have the focus on female empowerment. Gaga will be her nickname and you might say that she was a Rebel at Heart with her rebellious and tenacious spirit. In April the handbag campaign will be launched and in June this bag will be available in store. It will come out in 6 different models in several materials and leather as well as varying prices (starting from $3,000 to 33,000). Kristen Stewart has been announced as the face of the new Chanel bag. The Gabrielle handbag was showed first on the Spring 2017 runway. It is a double chain handle hobo with a flat bottom. What do you think of the newest world's icon? Did you started saving already?!
Chanel Gabrielle Bag during the Spring/Summer 2017 fashion show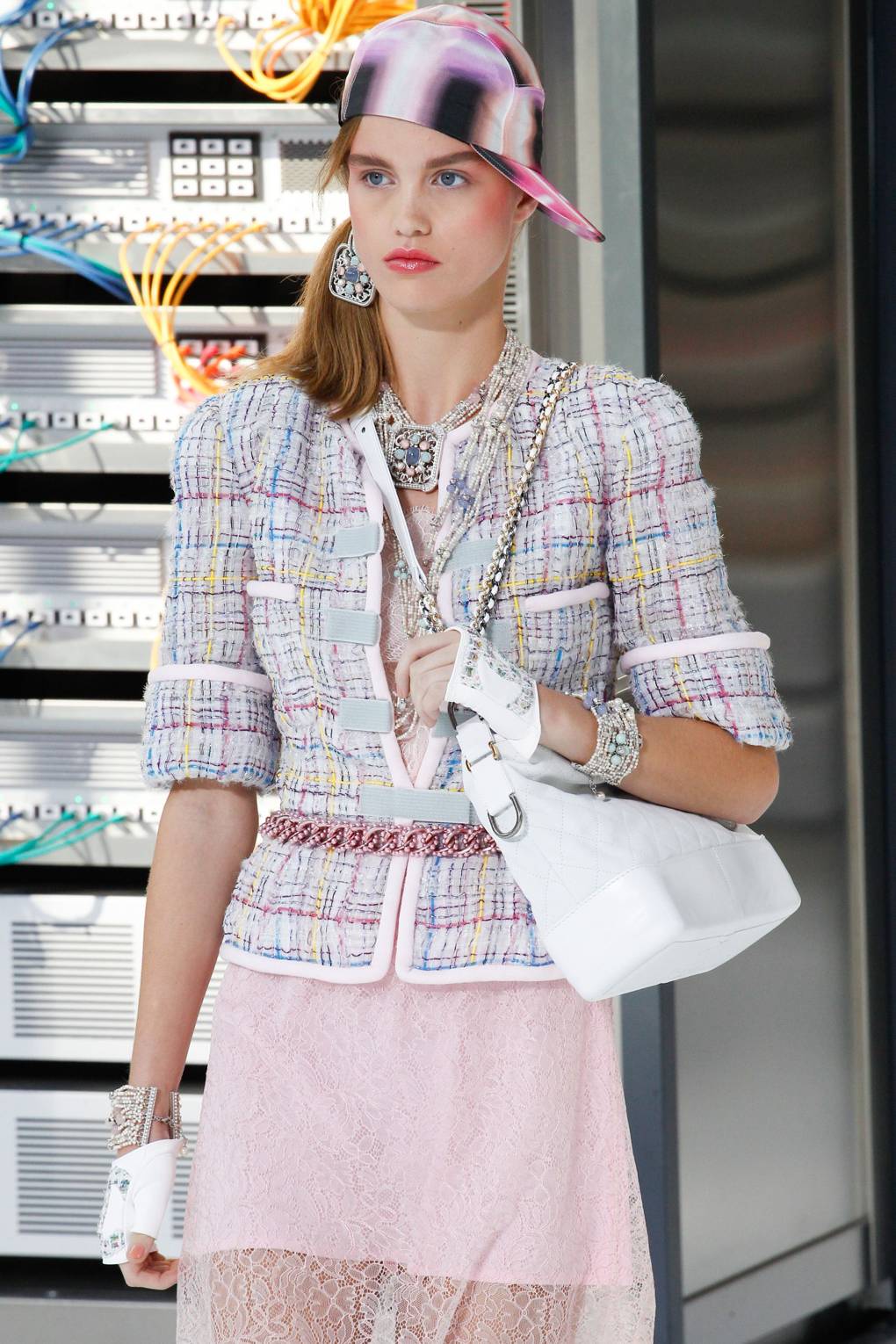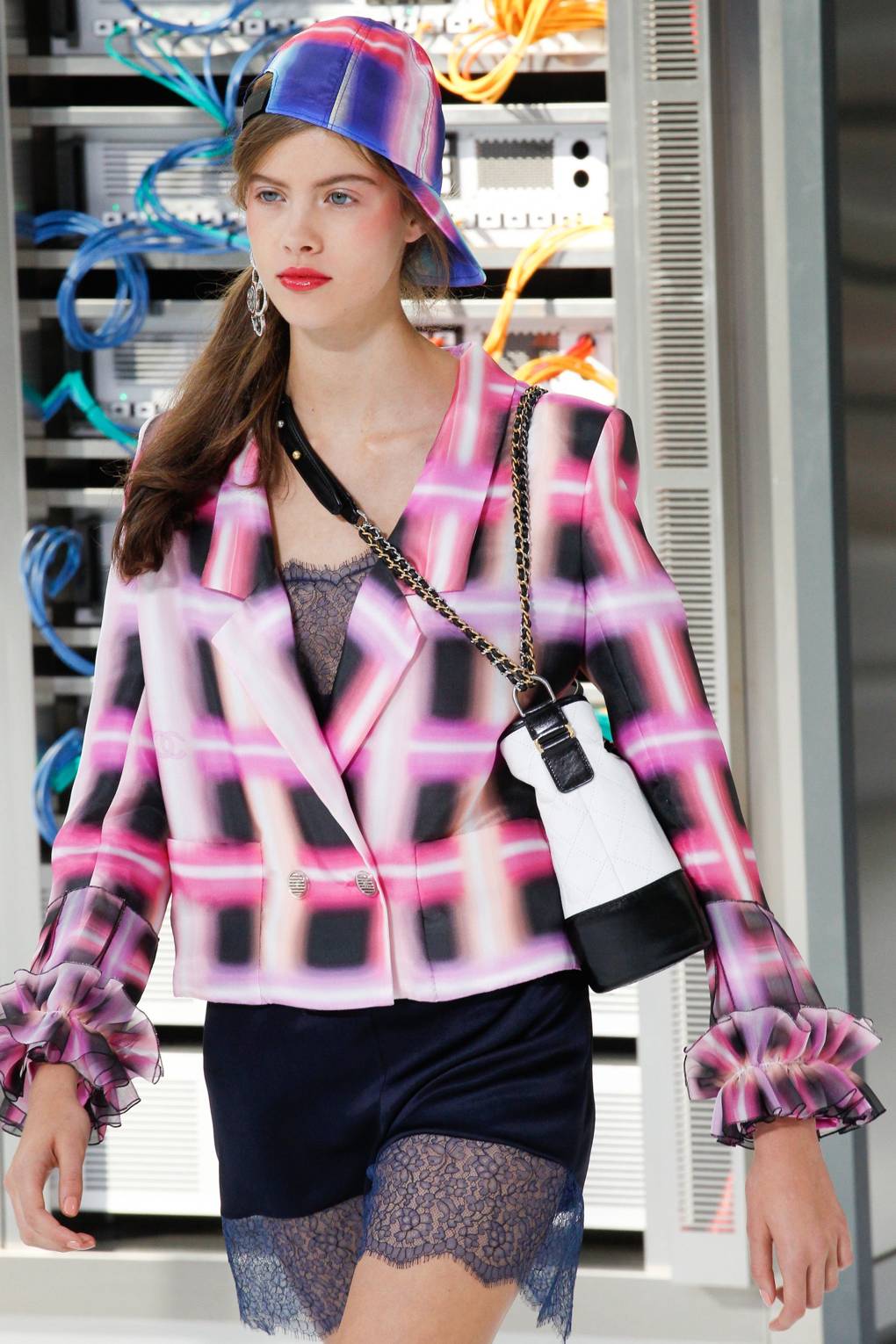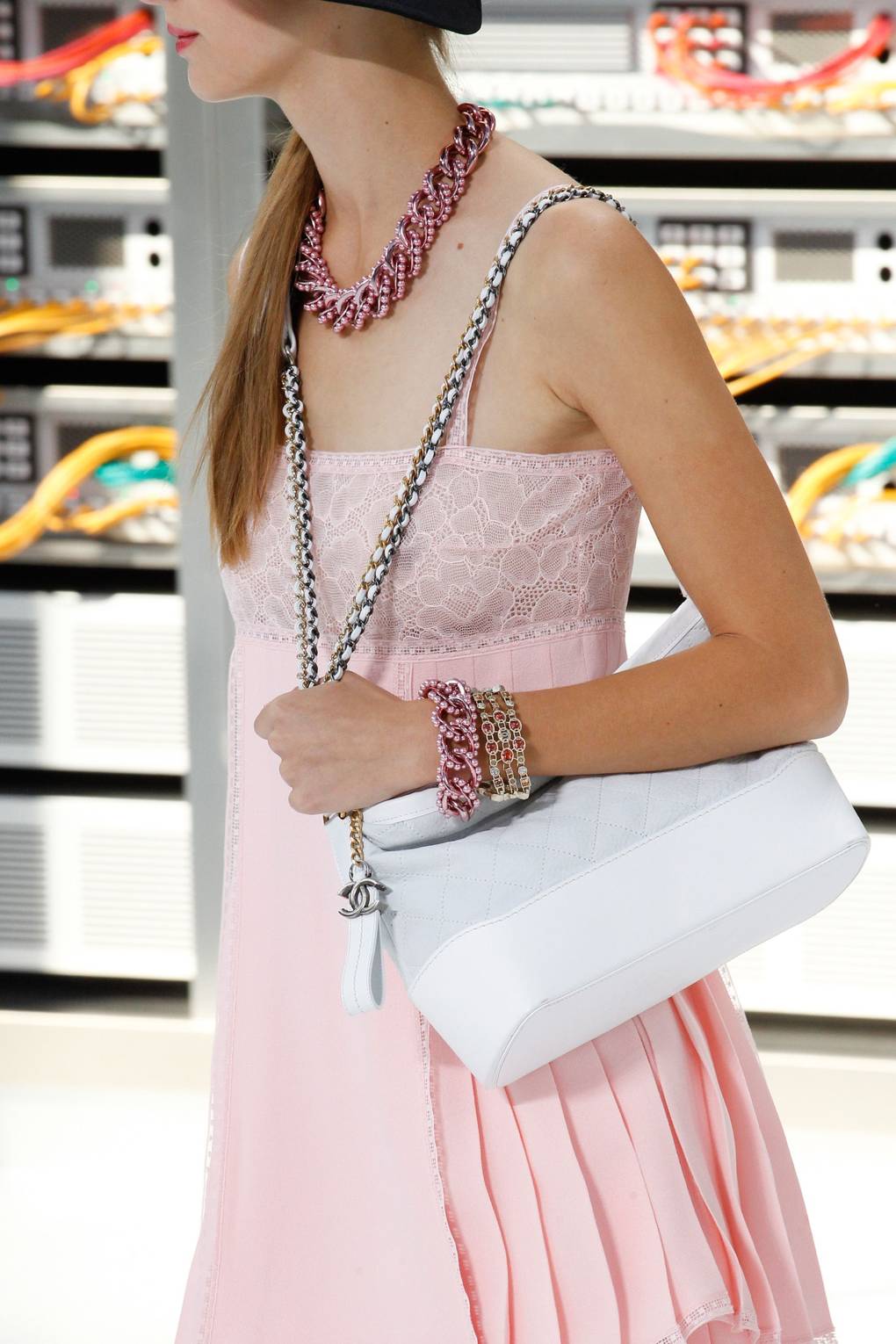 Chanel Gabrielle Bag during the Fall/Winter 2017/2018 fashion show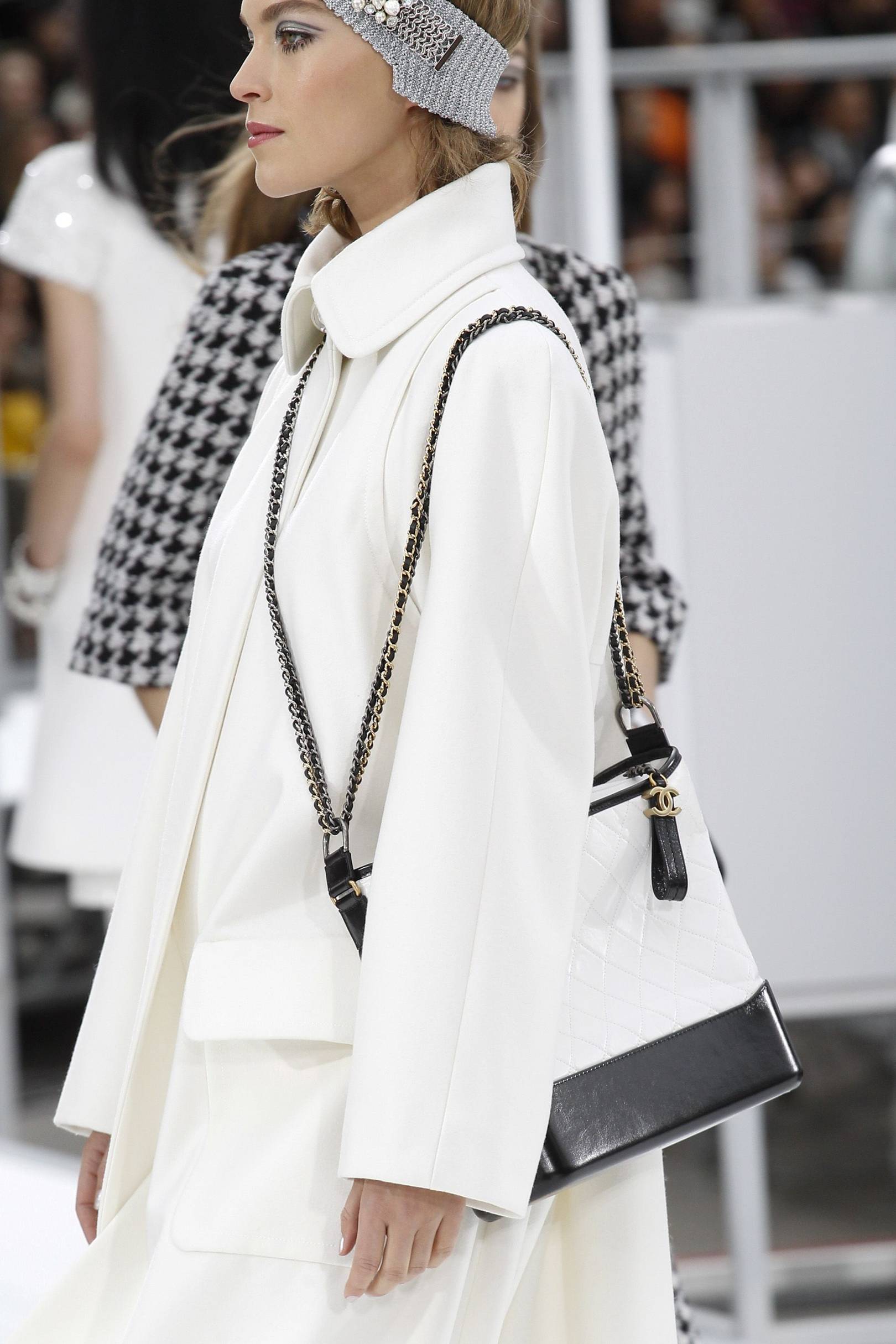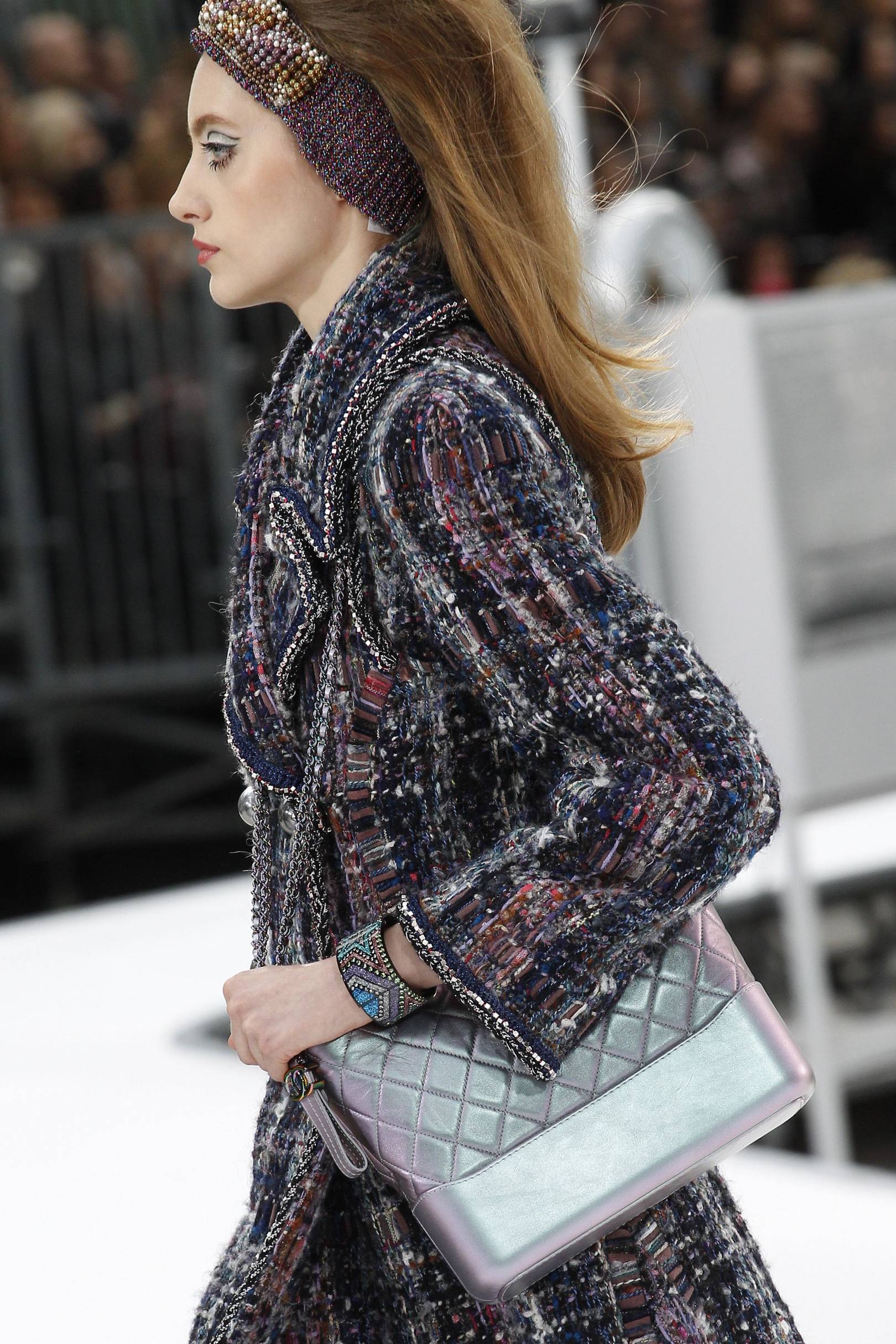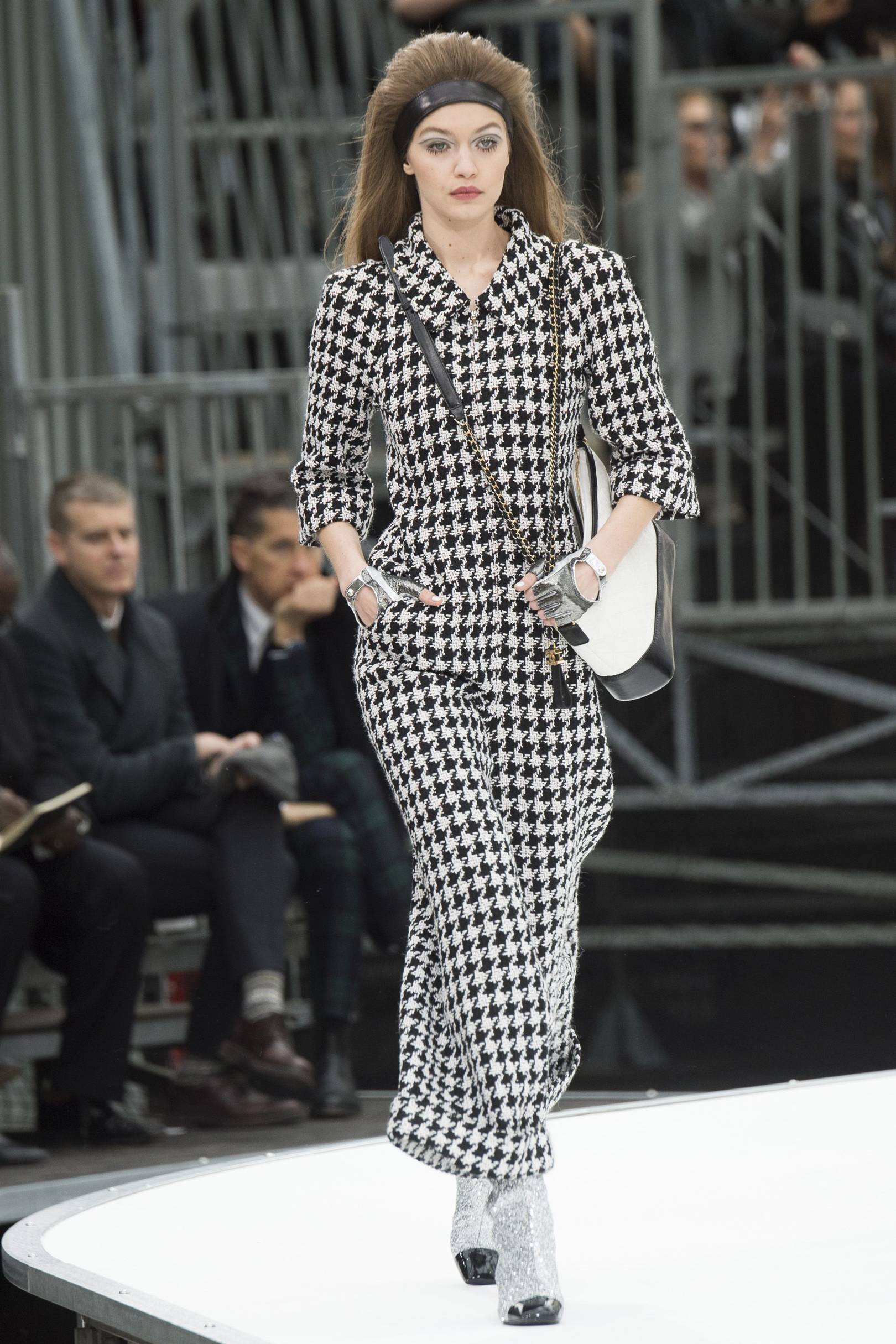 ***
P.s. 1 All photos from vogue.co.uk
P.s. 2 You might also like Iconic Designer Bags & The perfect winter attire!
Follow my blog with Bloglovin