27 May

While we await Summer!

We are all awaiting for summer to begin. Not only because life is so much better when it's warm outside and the sun is shining but also because we already filled our wardrobe with new off-the-shoulder dresses, peep toe shoes and big floppy hats. And with that summer look, a perfect bag should be the finish of the outfit. To make sure that you have sufficient inspiration to do so, I collected the best bags that I saw last  month carried by bloggers that I newly discovered on Instagram. They all await for summer to begin as well & I would love to hear who's style and bag you love most!

***

Blair of Atlantic-Pacific is being casually gorgeous in this summer outfit and her striking blue Coach bag!
Classy, stylish and timeless! Helena of Brooklyn Blonde looks fabulous as she layers up and carries her Mackage Crossbody Satchel
This girl of Vandi Fair brightens up every day and I particularly liked her Smiling clutch!
Lauren of North of Manhattan looks so ready for summer with her Rebecca Minkoff Leo Clutch and her striped cold shoulder dress
Cuppajyo is looking fabulous with her mighty purse! Truly mighty as this clutch does not only looks super elegant, stylish and fun but it can also charge your phone. Yep – this bag is a true life saver!
Catherine from My Power Pose with her beautiful and timeless Rebecca Minkoff Bag – #blackisalwaysagoodidea
Style Charade is looking fabulous in her jeans and her Kate Spade satchel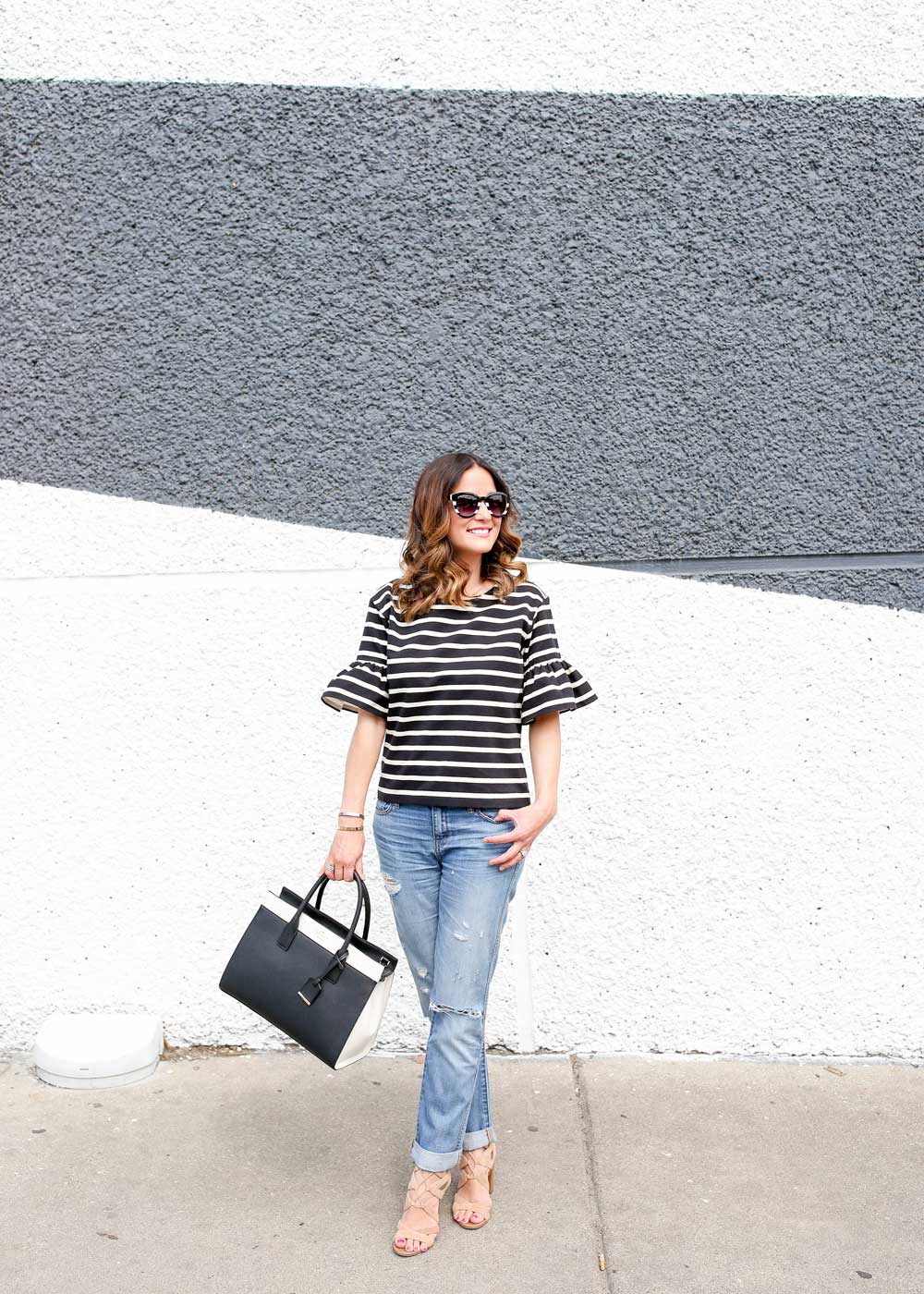 Jill from Champagne for every day carries her Reed Krakoff bag while the wind is playing with her flower dress
Melis of Fashion Mews takes her her Celine bag to the West Village
Emily of Two peas in a Prada is wearing ladylike lace and a classic leather shopper
– Hope you enjoyed this post! Big Xx, Susanne –
P.s. You might also like How we made our move from Amsterdam to San Francisco FUN & Walk into the room & own it!
Follow my blog with Bloglovin