20 May

The Royal Wedding outfits on the big day of Meghan Markle and Prince Harry ♥

As you might have seen from my Instagram stories, I was very excited for the royal wedding of Harry and Meghan at Windsor Castle yesterday. Before the ceremony, I very much enjoyed the outfits of all the A-listers and friends of the bride and groom. The men were all wearing morning coats (without top hats); just the way I like it! The female invitees all looked amazing in the most gorgeous gowns with matching bags and fabulous fascinators or wedding hats. A true star studded affair and I had so much fun watching all the guests arriving at their wedding from my couch with a piece of sponge cake. And then the bride…. WOW!!! I thought I had the most beautiful dress of all that I found 2,5 years ago at La Bella Blanca (read my wedding blog here). But this Givenchy dress was shining in its simplicity with a stunning monarch-length veil. As I really believe that this fasionable love story deserves a little attention here on Bag at you, I listed my favorite outfits, hats, bags and shoes below. Who is wearing your favorite ensemble?
The Royal Wedding outfits on the big day of Meghan Markle and Prince Harry
James Blunt and Sofia Wellesley. She was wearing my favorite dress and I truly love her subtle and elegant fascinator. Her shoes are also very graceful and her clutch is just there to finish her elegant ensemble.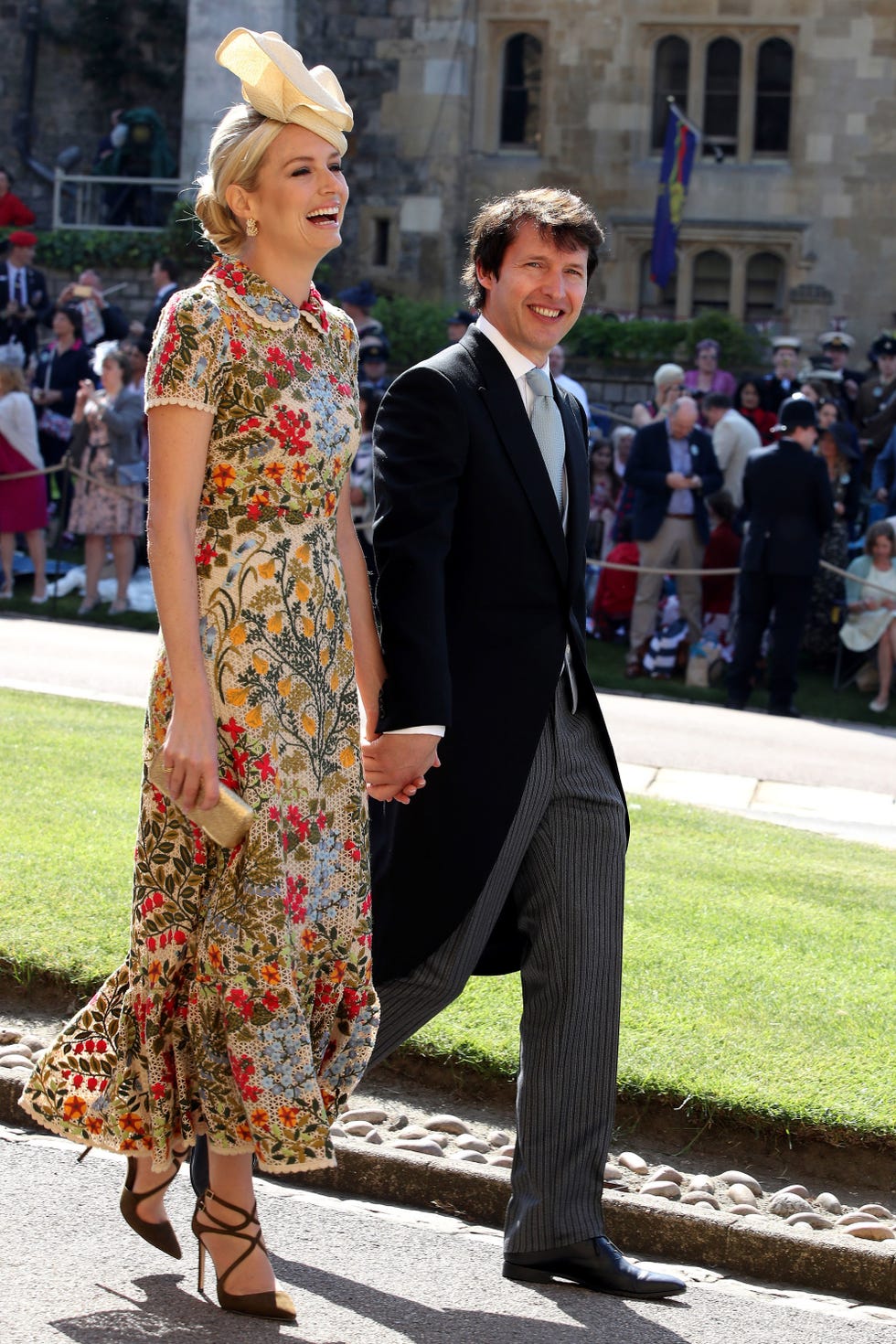 Amal Clooney is a true star in her bright yellow gown by Stella McCartney. Her perfectly matching wedding hat, bag and shoes finish her unique and elegant attire.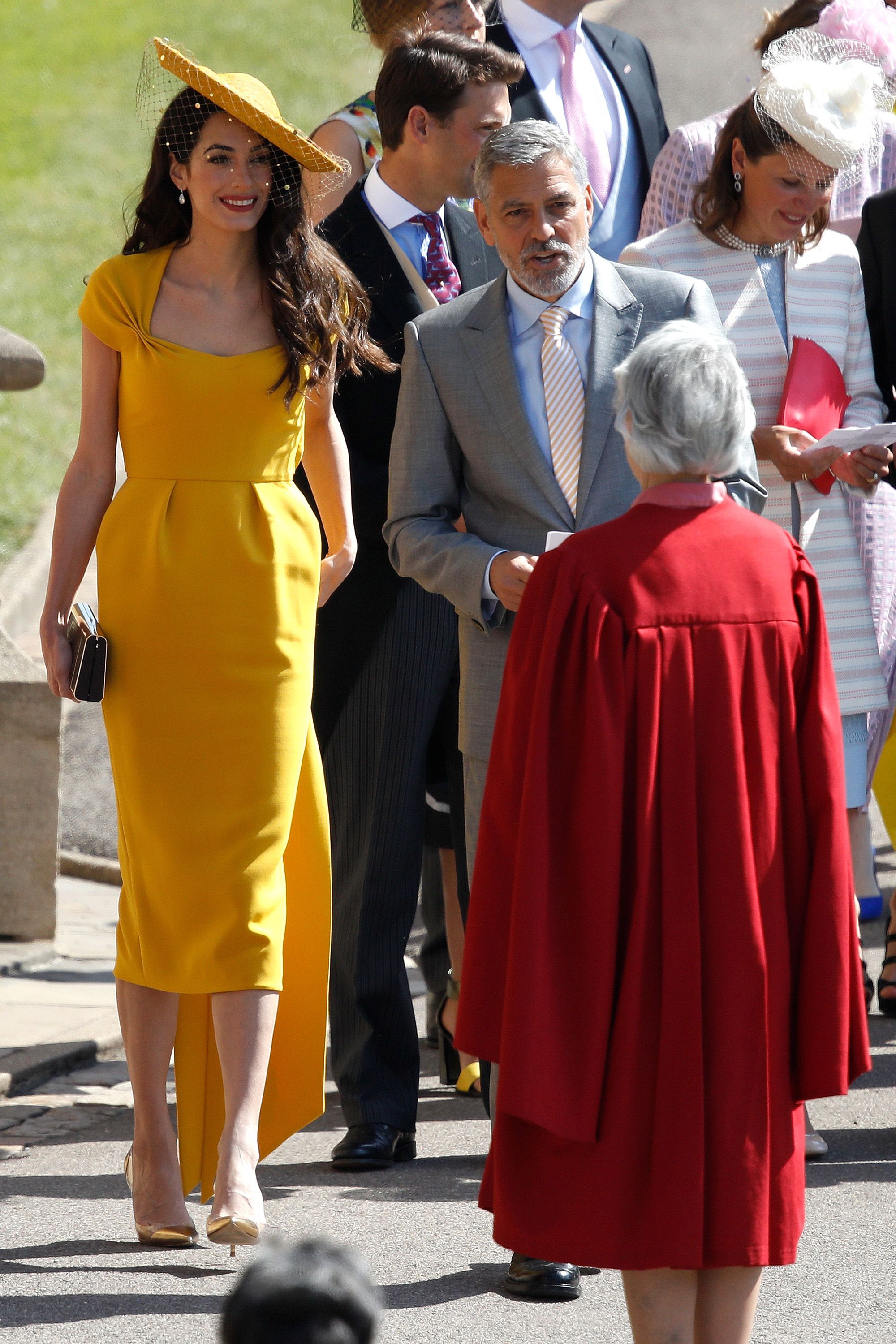 The balloon sleeved dress by Lanvin worn by Sarah Rafferty was utterly chic; especially with her Philip Treacy hat.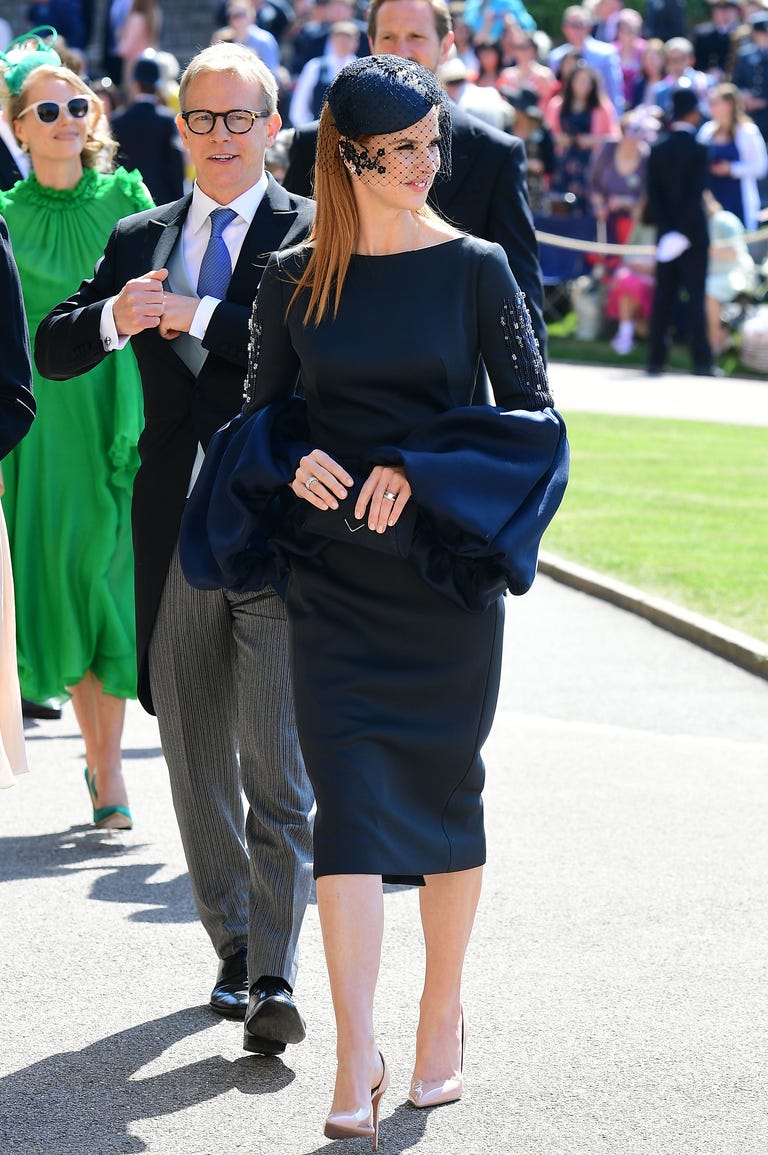 Jacinda Barrett wears a Emilia Wickstead dress and a fascinator by Philip Treacy.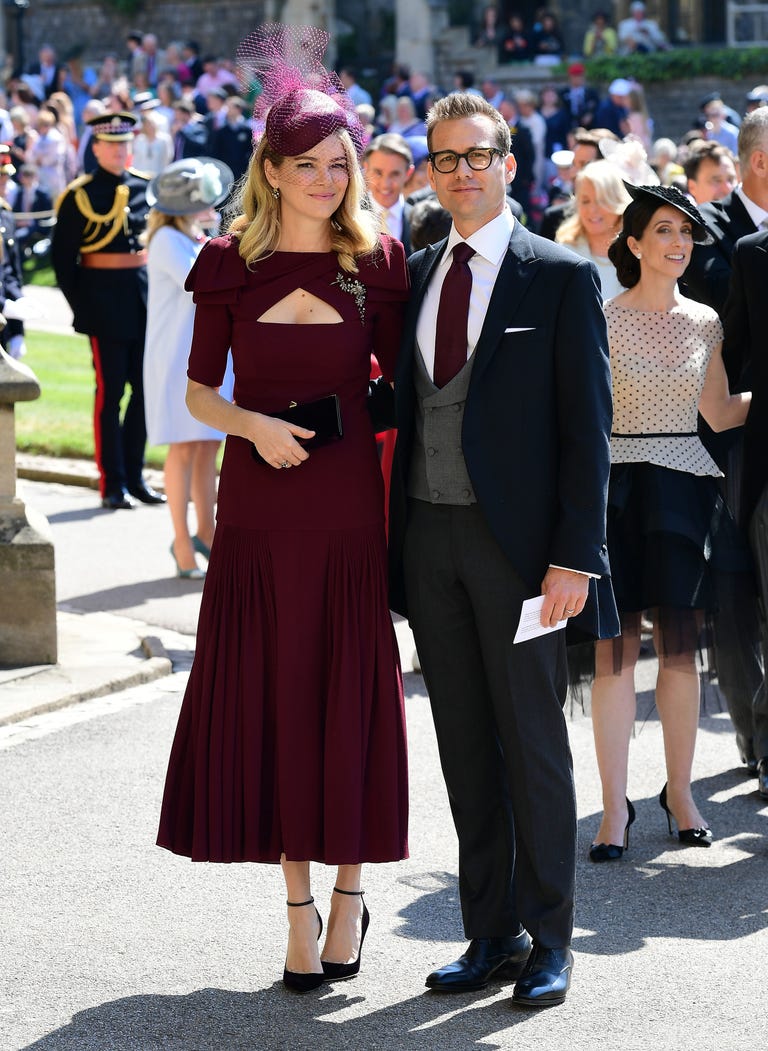 Lady Kitty Spencer, Princess Diana's niece looks gorgeous in her green Dolce Gabbana dress and matching fascinator.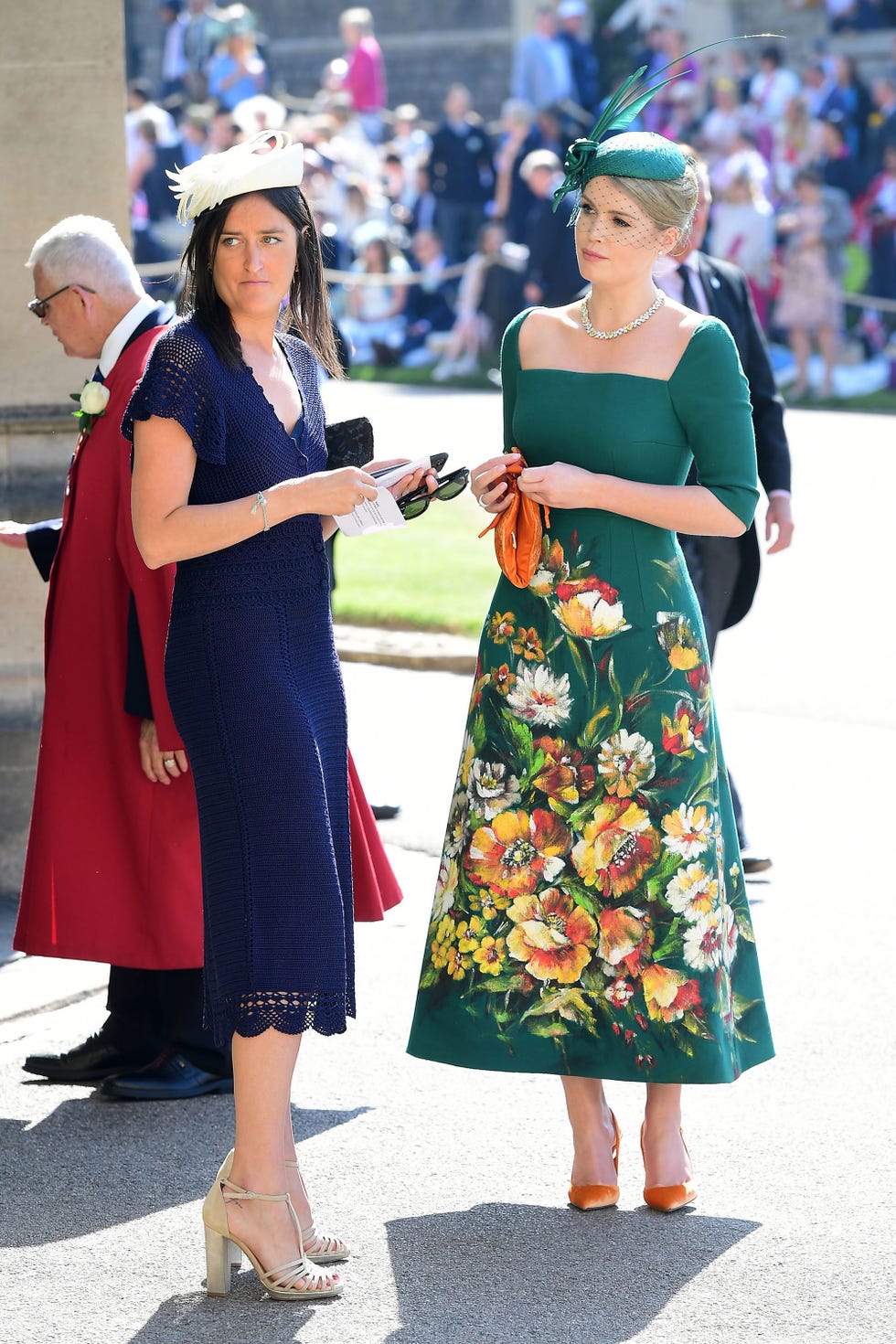 Abigail Spencer, Suits co-star of Meghan, looks so elegant in her polka dot dress.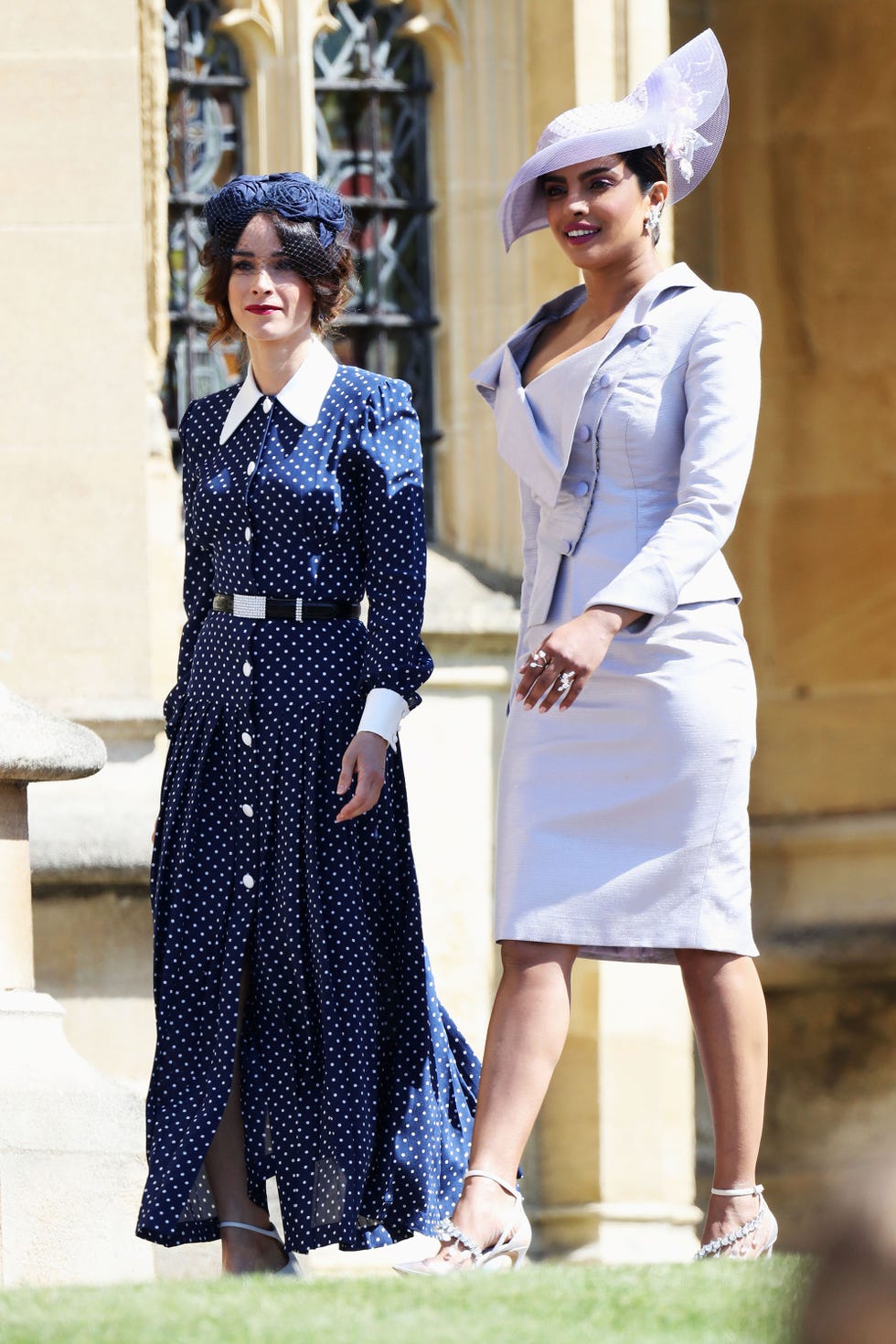 Pippa Middleton is wearing a super pretty mint, orchid dress with light pink panels. She is also holding a fabulous clutch and her artistic fascinator looks absolutely lovely.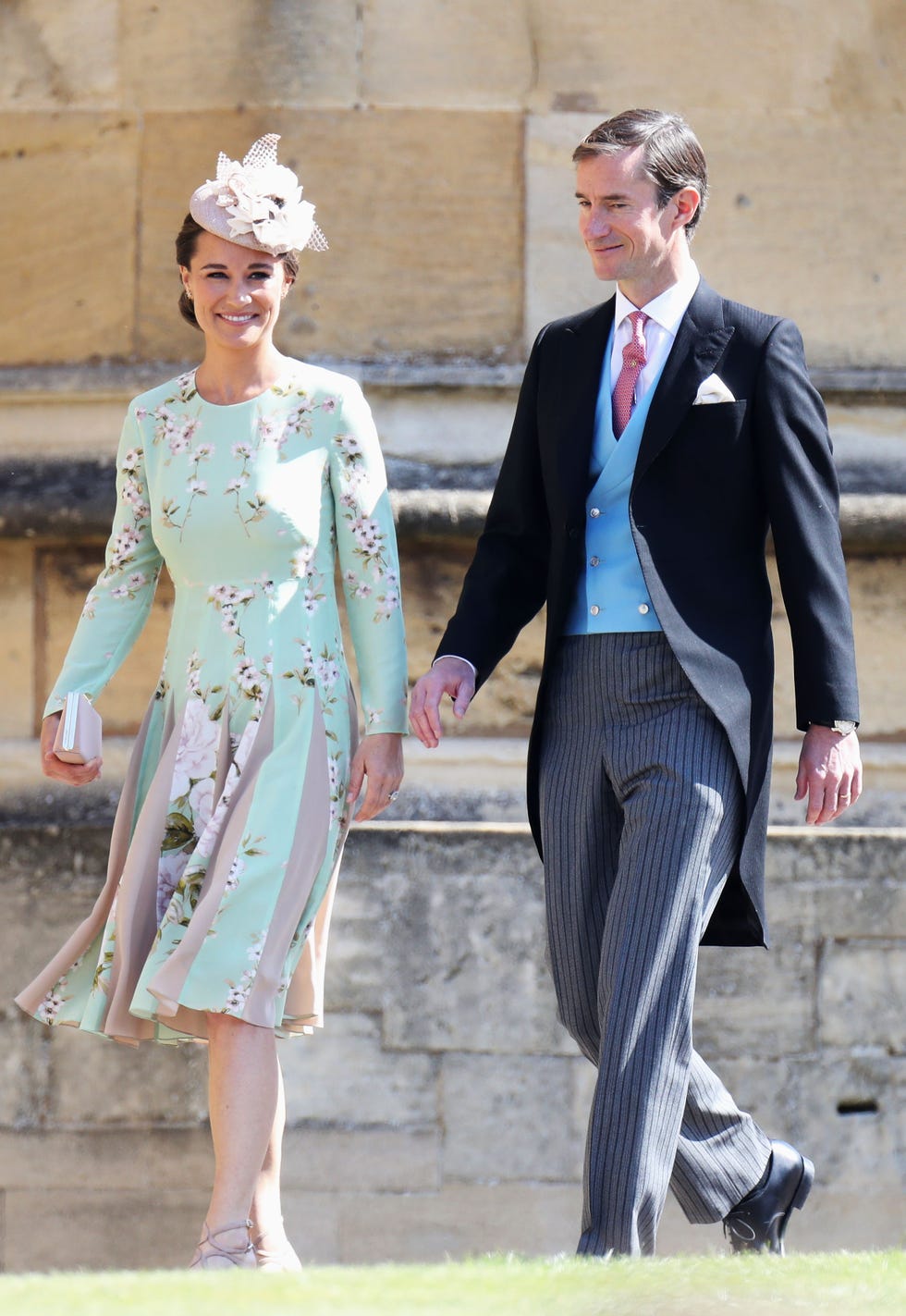 Victoria Beckham shines next to David in a simple navy blue dress with red pumps to add a bold, refreshing pop of color.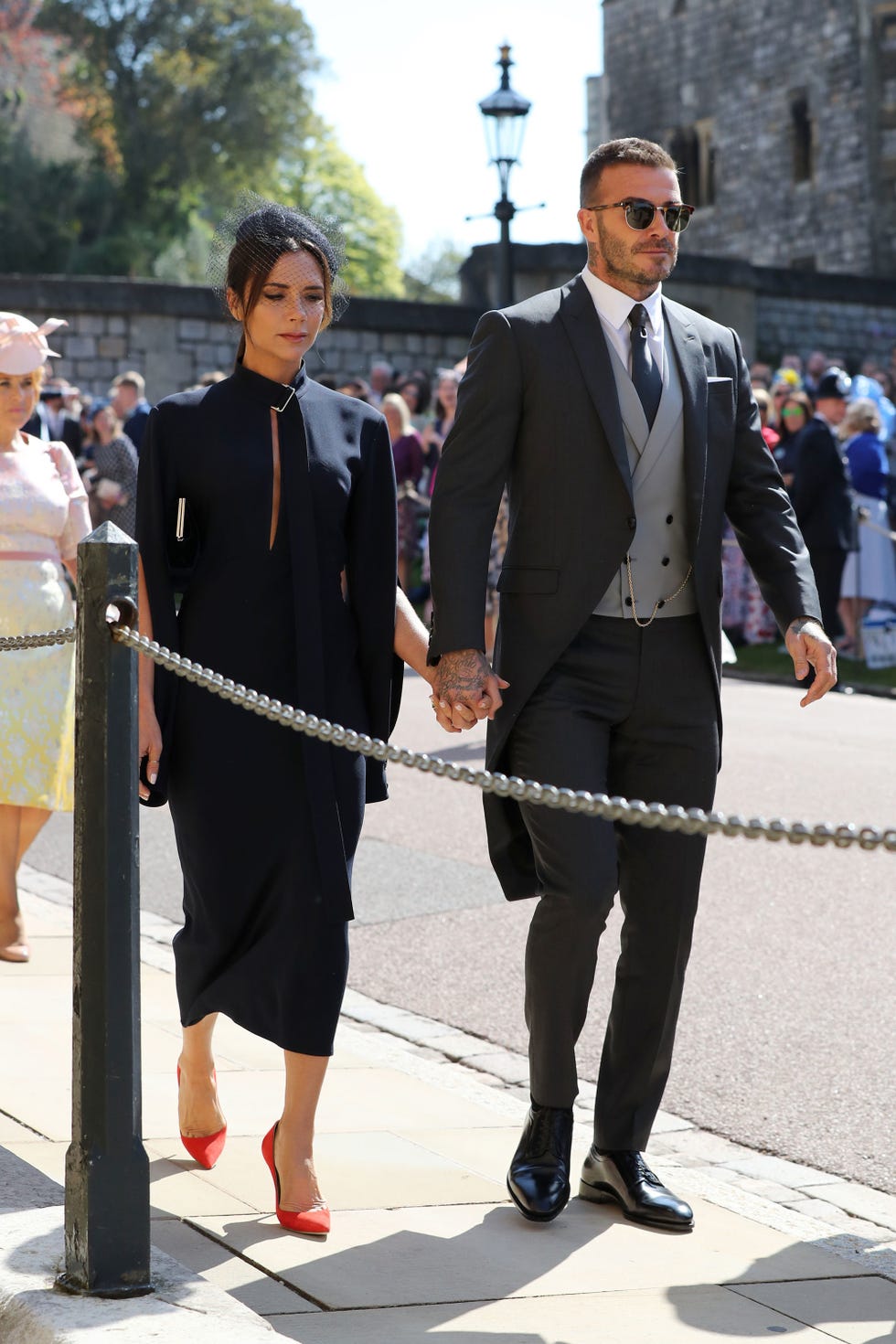 Gina Torres made her entrance in a jaw-dropping mid-length red lace gown.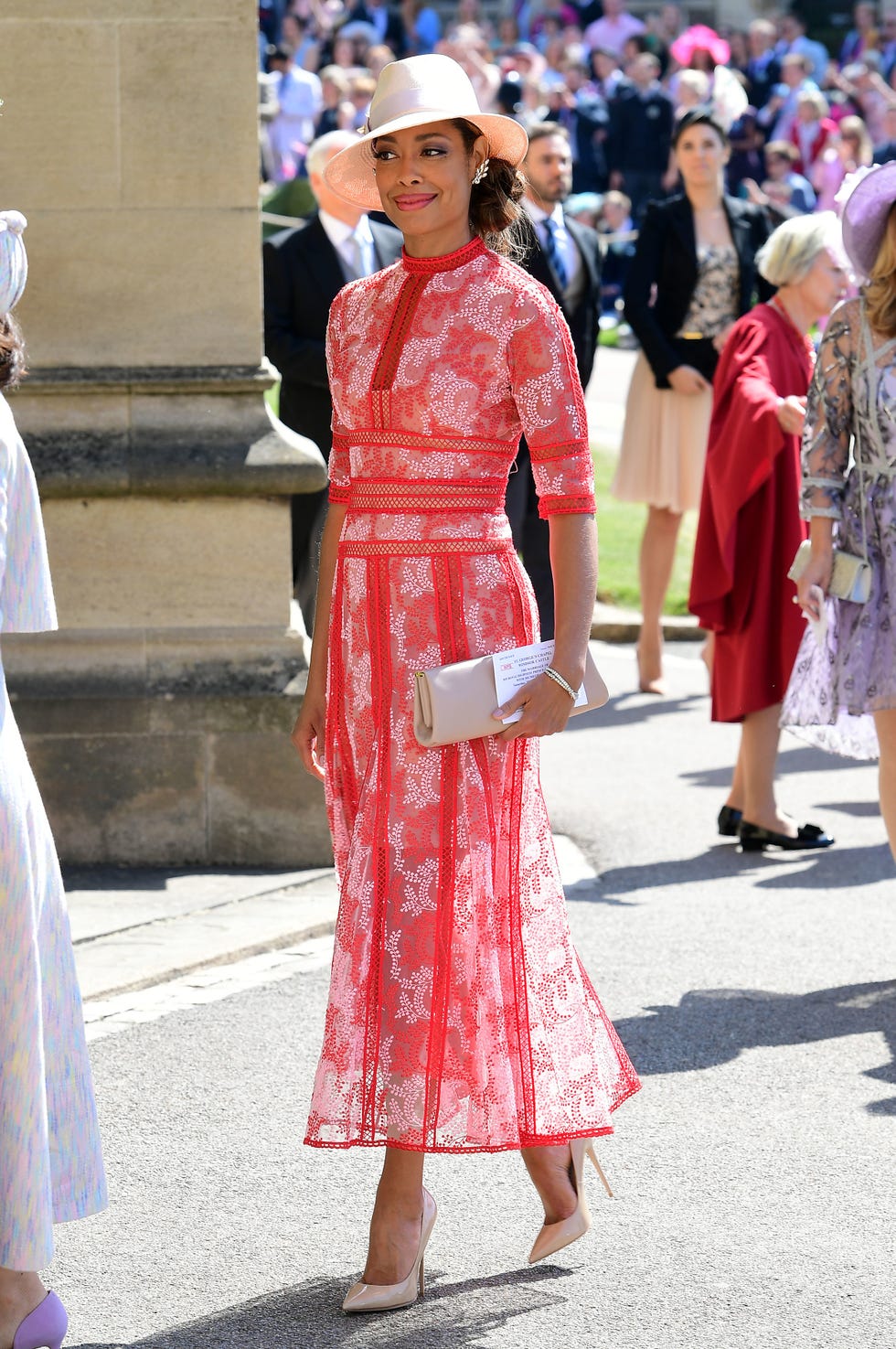 – As always, thank you for reading! XoXo Susanne! –
P.s. All photos from Harper's Bazaar
P.s. 2 You might also like Bumpdate ♥ 16 weeks & Online dresses
Follow my blog with Bloglovin