12 Jun

The perfect wedding dress!

Wedding season is here and I'm totally in the wedding vibes..! And you can't blame me as my twin sister got married this weekend. She was the most beautiful and happiest bride and I have never been more proud of her. I won't be able to put in words how special, emotional and beautiful it was to experience her marrying the love of her life. She has never been more joyful and her wedding was perfect – in all aspects. She got married on a small island in the North of the Netherlands, Terschelling, and there are no words to describe this wedding weekend. It was overly romantic, beyond magical, incredible colourful, truly enchanting and the love from all the family and guests was overwhelming. The weather was perfect and all the 150 guests felt like one big family while we celebrated the newly weds until the early morning.

Besides being super happy for her, it also brought back all the wonderful memories of my wedding. When my husband asked me to marry him almost 3 years ago, the answer was simple: YES!! But then the hard question immediately popped in my head: what to wear?! Where do I find the perfect wedding dress? As you might remember from this article – Say yes to the dress – this search wasn't easy until we stumbled upon La Bella Blanca. This wedding boutique in Zwolle is a true wedding dresses heaven as it has an authentic, private, modern and unique atmosphere with the most exclusive wedding gowns and accessories. Every bride to be is personally helped by one of the two sisters, Simone or Esther, who started this boutique almost 3 years ago. They offer unique dresses from brands like Anna Kara, Jesus Peiro, Noya by Riki Dalal en Rosa Clara. They are gifted with the ability to find your perfect dress, without being pushy. And for that reason, it's not only me who found the perfect wedding gown here, but also my sister and one of my best friends, Marlieke Koks. I think all these La Bella Blanca Wedding Dresses for the days of our dreams were magical. They all looked like these gowns were made for us as they made us brides look super stunning, elegant and unique.

***
My sister was wearing an amazing wedding dress by the Noya by Riki Dalal. Renowned worldwide for exquisite, extravagant custom-made haute couture wedding gowns, this dress is the most extravagant, unique, elegant and beautiful I've ever seen. Even the matching veil was made with so much eye for detail. It was a two-piece gown featuring 3D florals along her corset top laid on a rich floral lace. The skirt was a combination of beautiful laces that gave the body a full look. In the Netherlands, La Bella Blanca is exclusively having the dresses of Noya by Riki Dalal in their collection.
***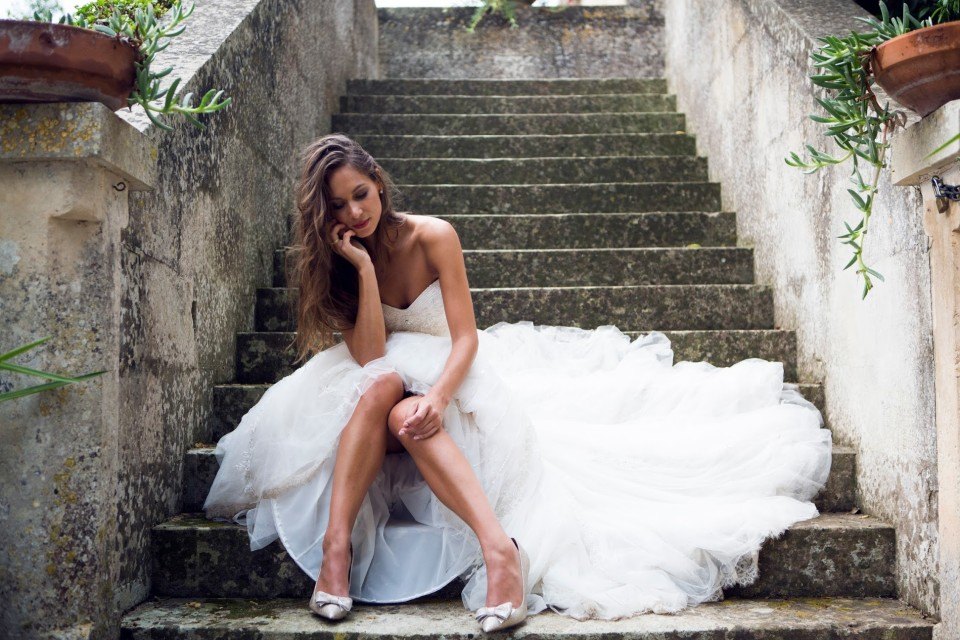 Marlieke from Cotton & Cream got married almost two years ago in Puglia, Italy. Her wedding was like a dream, just like her dress by Justin Alexander Signature, a New York brand. La Bella Blanca is one of the few bridal boutiques in the Netherlands that offer this label. Her dress had the most delicate French lace and had been embroidered with many small white pearls. The design is distinctly recognized for its vintage inspiration paired with dynamic details.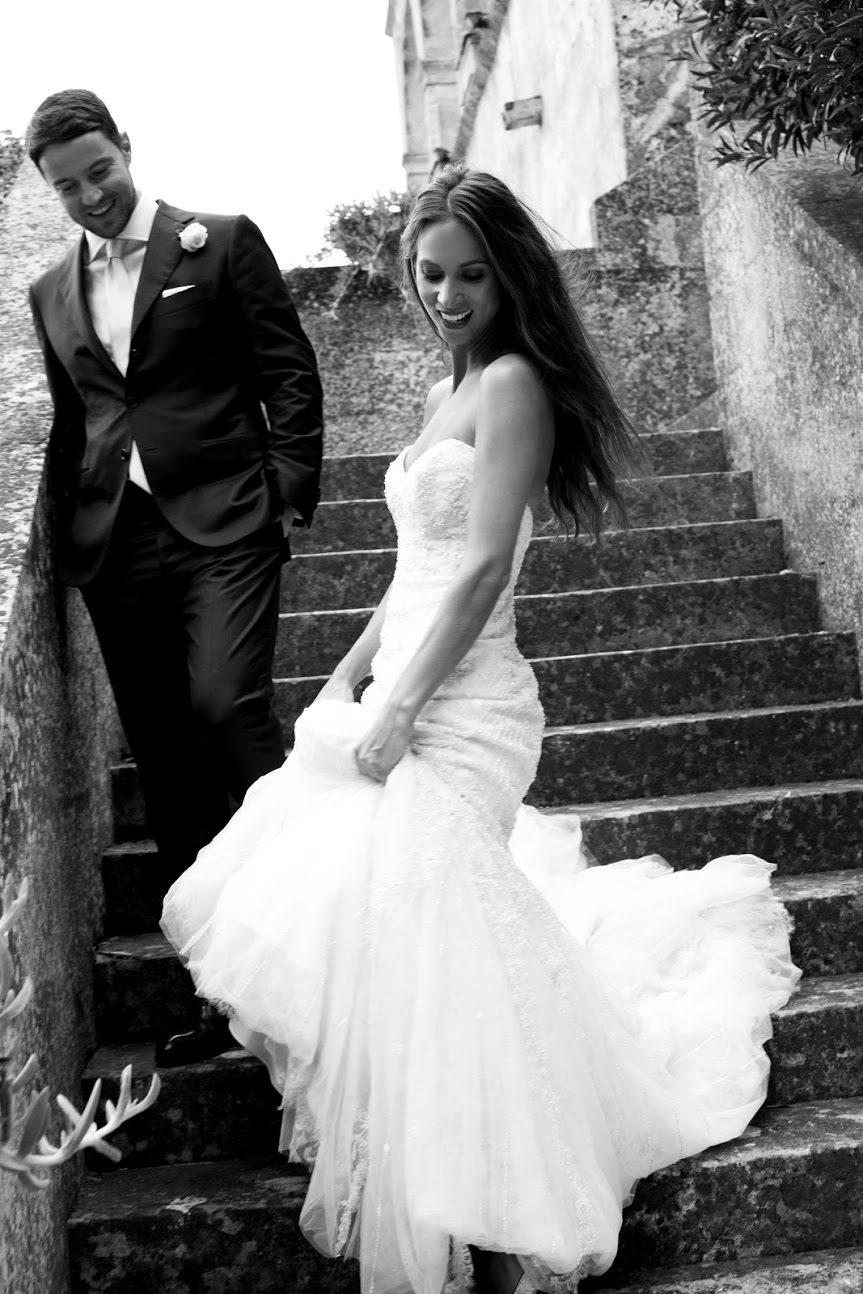 ***
My wedding dress was my absolute dream gown and I will never wear a more beautiful piece in my life. I think this dress is ultimately romantic and has a lot of timeless and elegant details. It was very heavy as it was all embellished with the most precious pearls, lace and beads. My veil was 4 meters long and I thought it was the most beautiful finishing touch. More about my La Bella Blanca wedding dress here.
– As always, thank you for reading! XoXo Susanne! –
P.s. You might also like FALLing for pink & Online dresses
Follow my blog with Bloglovin