18 Feb

The best looks & bags on the streets during NYFW

Even though New York Fashion Week is still going on, I really wanted to share the best looks and bags on the streets during NYFW so far. The girls in this overview are just too cool to let the cold stand in their way and they look fabulous while doing so. They all put on fantastic outerwear to keep themselves warm. Chiara Ferragni wears snow boots, which are the perfect kind of shoes when it is -10. However, most of these bloggers wear booties, which are the most elegant option to concur the cold. I do pity Charlotte and Pepa as they are wearing sneakers with bare ankles, but they look amazing while they are running for their next fashion show! What these fashionistas all have in common though, is that they are carrying a statement bag. Whether it is in a bright color or a neutral one, it gives the outfit extra flair and personality. I'm very curious to know which look & which bag is your favourite.  So please scroll down and leave me a comment in the below…

***

Tamara of Glam & Glitter wears this amazing Pinko Poncho and Jimmy Choo bag on the first day of NYFW!
Charlotte of The Fashion Guitar kicks off NYFW in Ice Blue with the perfect Nancy Gonzalez bag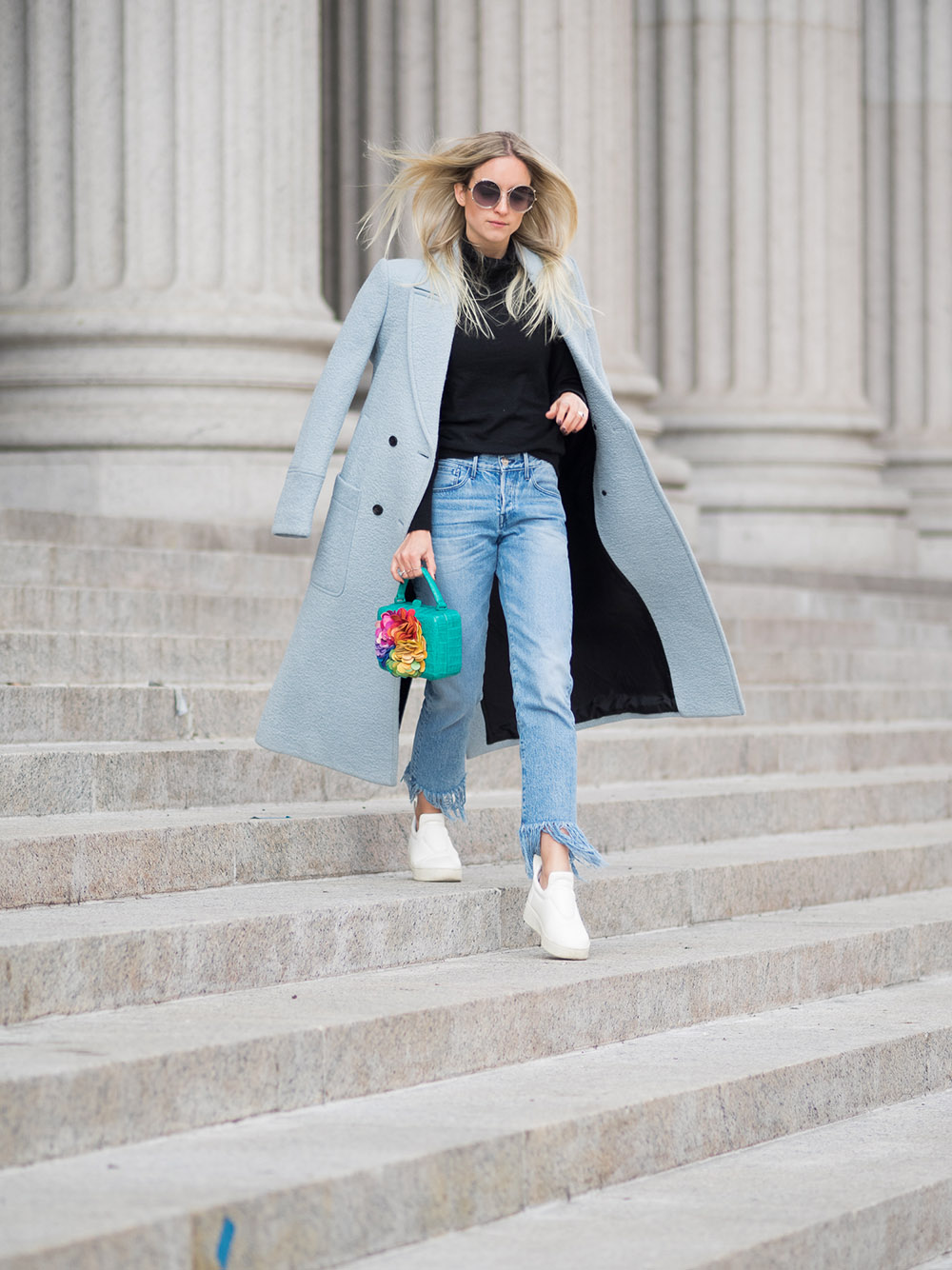 Chiara of TheBlondeSalad plays with snow and color and is on her best doing so with her Chanel bag
Aimee of Song of Style with her Louis Vuitton bag
Caro of Carodaur is wearing her elegant and timeless YSL handbag casually around her wrist.
The Tod's bag that Helena of Helena Bordon is carrying on the third day of NYFW is super elegant!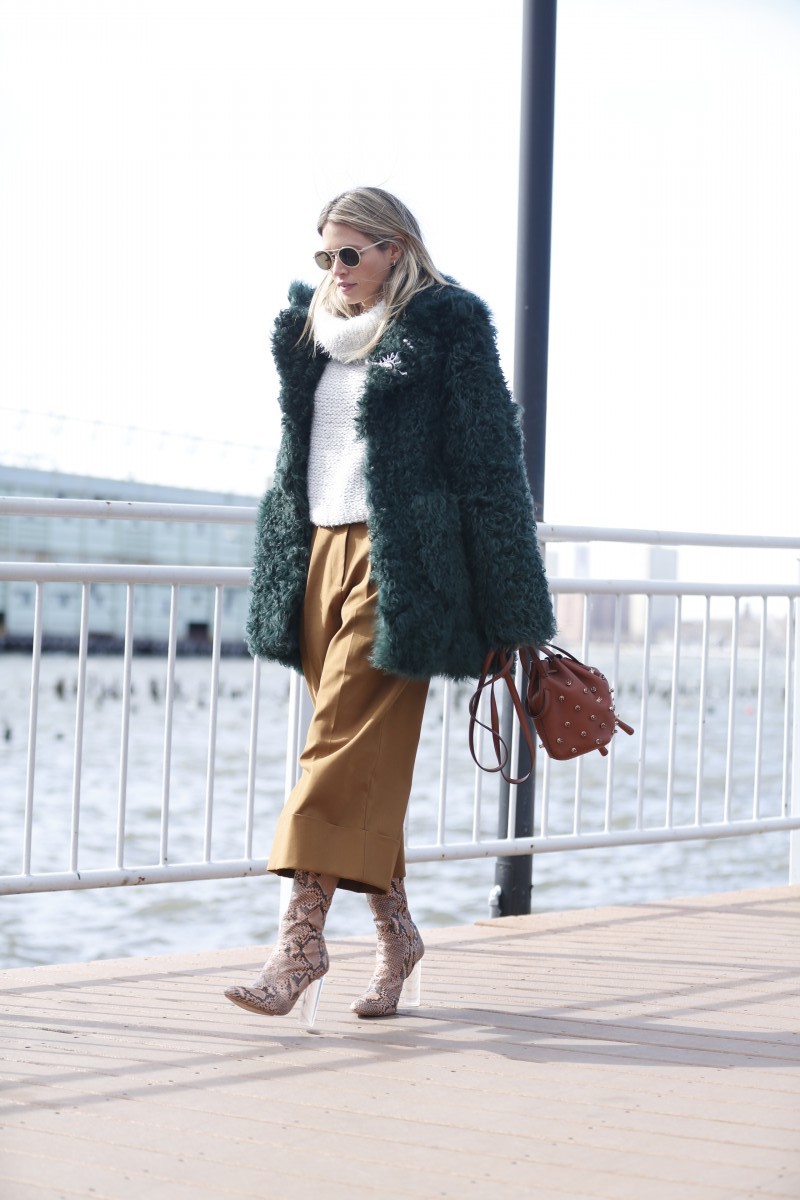 Pepa from Lovely Pepa is carrying a YSL bag which she made even more beautiful with the bag charm that matches her coat!
Kristina Bazan was captured by Diego Suko looks stunning in het Tommy Hilfiger jacket and the perfect red box bag!
***
P.s. You might also like Andalusian Alleys & Goldon Globe Award Clutches!
Follow my blog with Bloglovin