17 Jun

Your best diaper bag guide!

Now don't get me wrong now that I raise the subject here on Bag at you today..! NO – I'm not pregnant! However, one of my best friends just got a baby girl and that made me realise that a diaper bag is possibly the most important accessory in the world. Because let's face it, a bag carries our world and we would be lost without it as it carries all our essentials. And imagine once you have a baby. Then, you obviously carry all his or her essentials as well. You simply can't leave the house with your newborn without diapers, extra clothing, blanket, (sun)cream, snacks and soft wipes. So it has to be practical and water proof. But you also want the bag to be fashionable, elegant and, uhhh – unisex! So daddy likes it as well and doesn't look like a fool while he carries it. So to make life a little bit easier for all the beautiful new moms and dads, please check out my favourite diaper bags below!
HAPP diaper bag
The bags of HAPP have a refreshing take on diaper bags. They are designed in Los Angeles and handmade with many practical features. The quilted cotton in a nylon shell is not only extra fashionably, but also adds structure to the bag and virtually no weight to your haul.
Goosecraft & Pret a Pregnant
This diaper bag is truly multifunctional and worn by the most fashionable moms out there, like Sharon from @miniandmebysharon. She wears this leather bag in the most fashionable way as it matches each of her strollers and outfits in Miami and Amsterdam. The bag has many compartments and a cool-looking studs to make it extra fashionable, stylish and unisex.
All-time Favourites diaper bag
All-time favourites is a popular bag label from Amsterdam. They designed a special diaper bag for all the stylish mom and dads out there. It has all the practical features that you need including a changing mat. And you can use all the compartments to organise your diapers, toys, bottles and the material is water resistant.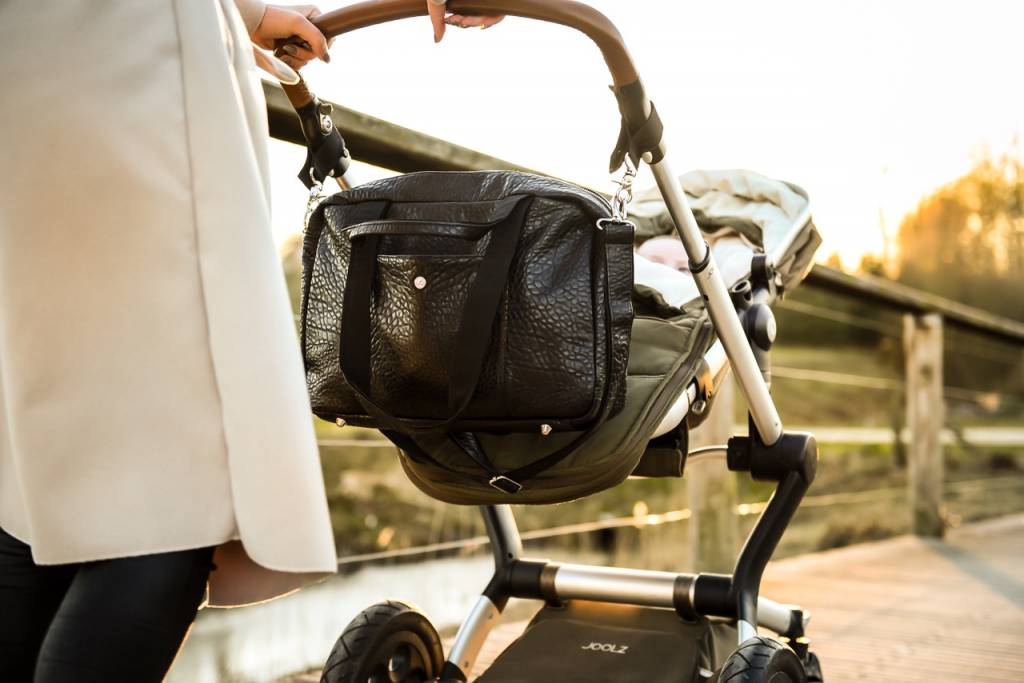 Zara maternity bag
Your favourite brand has designed the best maternity bag with toiletry bag and changing mat! For $55.90 you will be the coolest mom on the street. The bag is made of natural-toned linen and has a fabric lining. The changing mat is matching as well as the toilet bag. Each of these products are laminated which makes them easier to clean.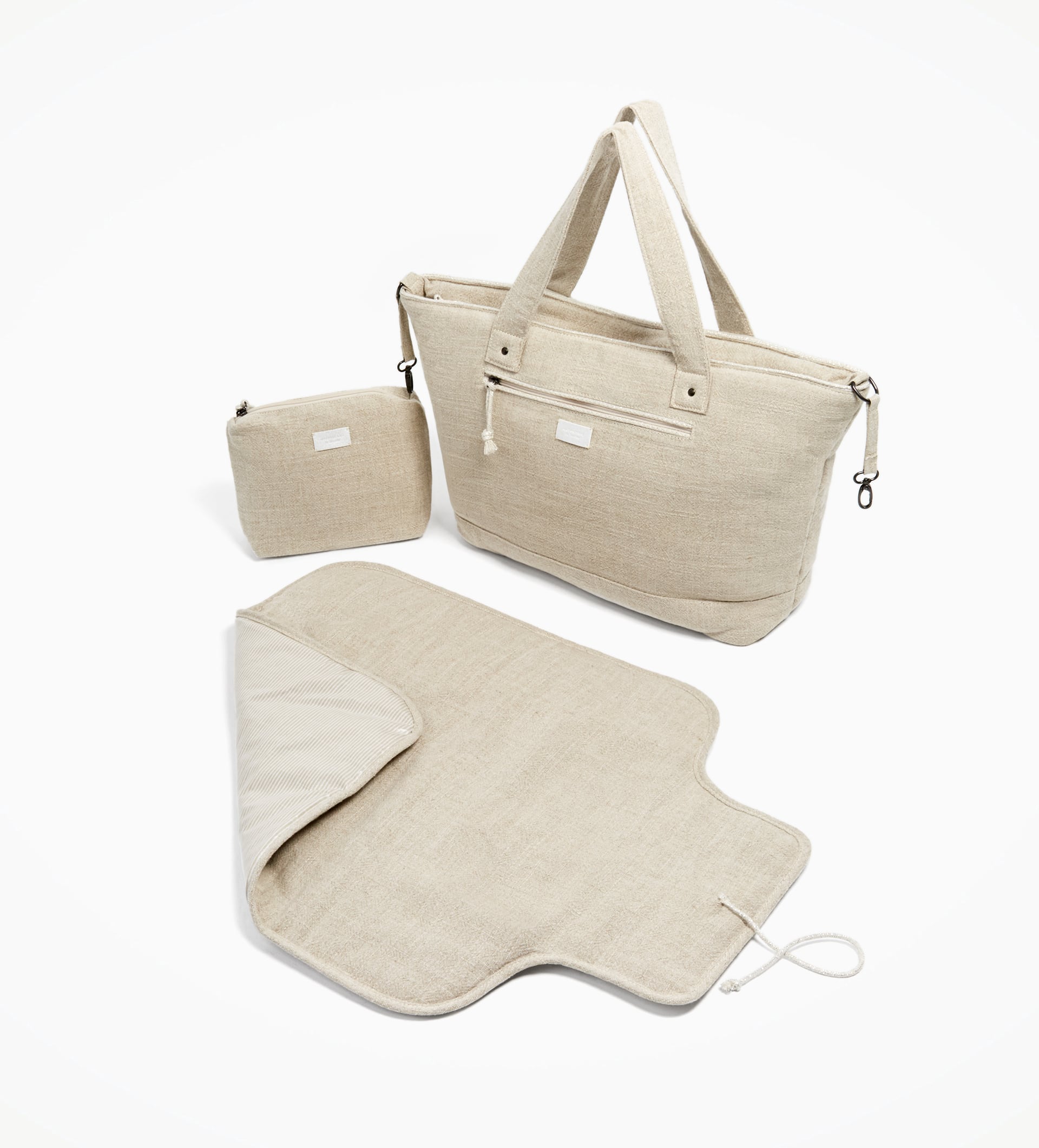 Tiba + Marl changing bag
This London bag label was founded in 2015 for cool mums and dads. Tiba +Marl creates a range of cleverly designed, super functional and unisex changing bags that are both contemporary and unique. My favourite? The Kaskar Knapsack Pink!
Life in Play
With Life in Play you can turn any bag into a diaper bag. They design the best ToteSavvy inserts that enable you to transform your favorite handbag into a fully functional and organized diaper bag. It even includes washable changing mat, insulated pocket and key clasp.
– Hope you liked reading this article! –
P.s. Featured image via HAPP featuring @Dikla Goren of Girlplustwo
P.s. 2 You might also like What outfit to wear on a roadtrip & The embroidery trend makes your outfit come to life!
Follow my blog with Bloglovin