09 Sep

The continuation of the Seventies trend

As you saw in this article, we can expect a lot of different trends for Fall/Winter 2016, including a comeback of the Eighties style as well as a continuation of our Seventies summer. To make sure you can proceed with this trend in the right way, the top nine bloggers were selected who translated this trend best including a link to the webshop where you can score a similar bag before Fall officially starts. Because – yes – you absolutely do want to extend this trend as it breaths freedom, enables you to wear a variety of colors, allows eclectic looks and tolerate you to mix and match different styles, all in the same stylish appearance. So scroll down and look if you can prepare yourself for the second season of the seventies show!

***

Rosie of The Londoner is sliding back to the 70's using details as suede, flared jeans and huge shades. This Lanvin Suede Sugar bag will absolutely help you to get that beloved Seventies look – shop here your alternative.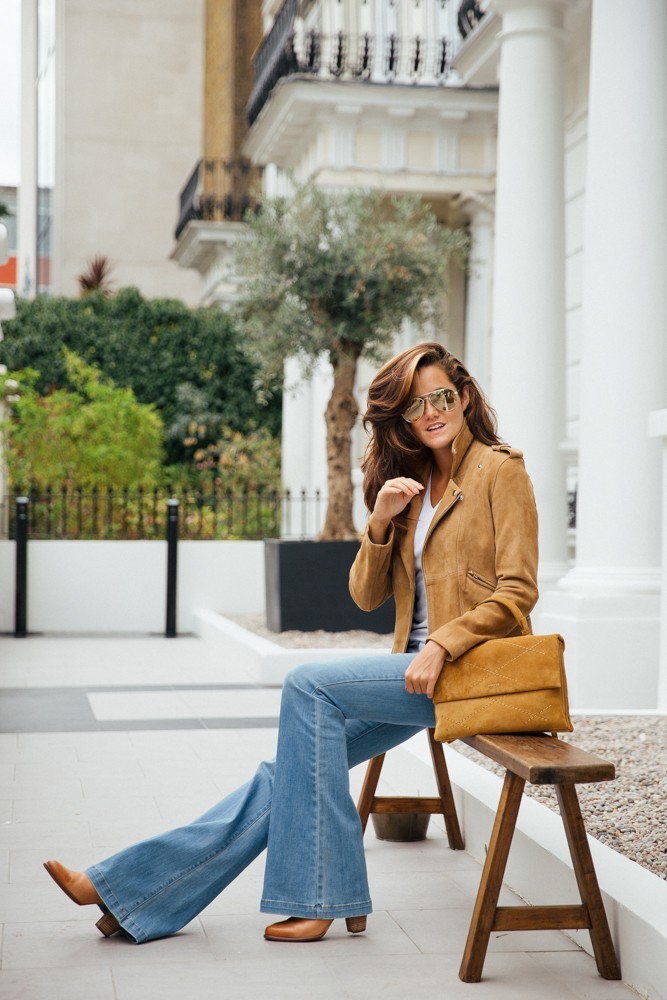 Charlotte of TheFashionGuitar shows her summer favourites and wears her favorite Chloe Faye bag, flared jeans and round sunglasses – click here for another version of this type of bag.
Rebecca of Raspberry & Rouge is making a statement that the 70's is all about the hippie look. Her Meli Melo cheetah bag and shoes cover the bold prints and the flared jeans are just completing the entire picture – get a similar bag here.
Prints, prints and more prints! Zanita remembered this well from history class and is rocking her 70's floral Alice McCall dress, printed scarf and her Chloe Drew bag – get an alternative bag here.
Alexandra by Lovely Pepa is making sure that we didn't forget about the color explosions during that specific period of time and she quite knows how to style her orange Chanel bag – buy here an orange alternative.
The beautiful Mexican girl named Andy of Stylescrapbook is stunning in her vintage Lacoste sweater, A-lign skirt, high boots and her Coach bag – click here for the best alternative.
Noor of Queen of Jet Lags is very flattering in her 70's suede dress, Chanel bag and the bandana around her wrist which is the perfect finishing touch – click here for a more affordable option.
Negin Mirsalehi is also not letting us down while she flares her denim, her platform wedges and the perfect body suit. Especially love her linen backpack by Mango – get similar backpack here.

To conclude this post, Sandra of More Style Than Fashion showed that lace, fringes and sparkling jewels are assuring the 70's style as well! Get your own fringed shoulder bag here.
P.s. You might also like Top 10 bags & street-looks during Fashion Week & Campomaggi Bags!
Follow my blog with Bloglovin